A youth exchange information evening for prospective exchange students from District 0670 is being held on Wednesday 4th March.
See the image for more information and email pwe12476@bigpond.net.au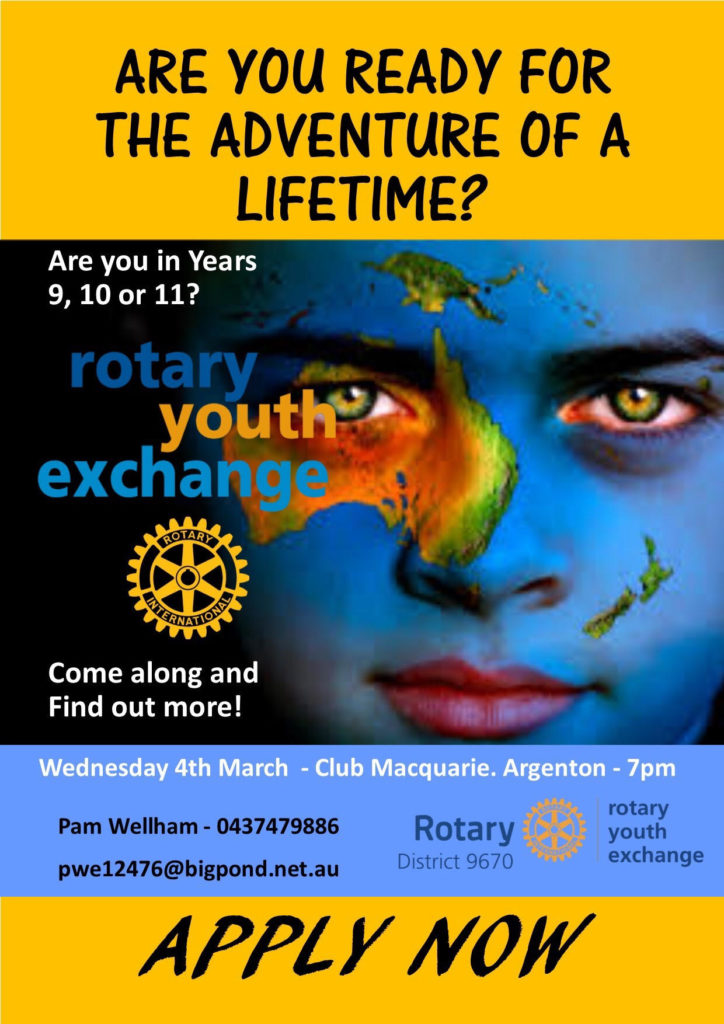 My youth exchange year was one of incredible change and growth for me. In addition to seeing so much of the rest of the world, and making such wonderful friends, I changed in ways I never knew were possible. Thank you Rotary for the best year of my life!