The 2020 Rotary Youth Exchange Australia Virtual Conference is on Saturday and Sunday October 17 & 18.  A full program is planned, as if the event was in person, but due to the Covid-19 pandemic, the decision was made to host this important event online. 
See the program below and click here for more information including the speaker line-up and contact details.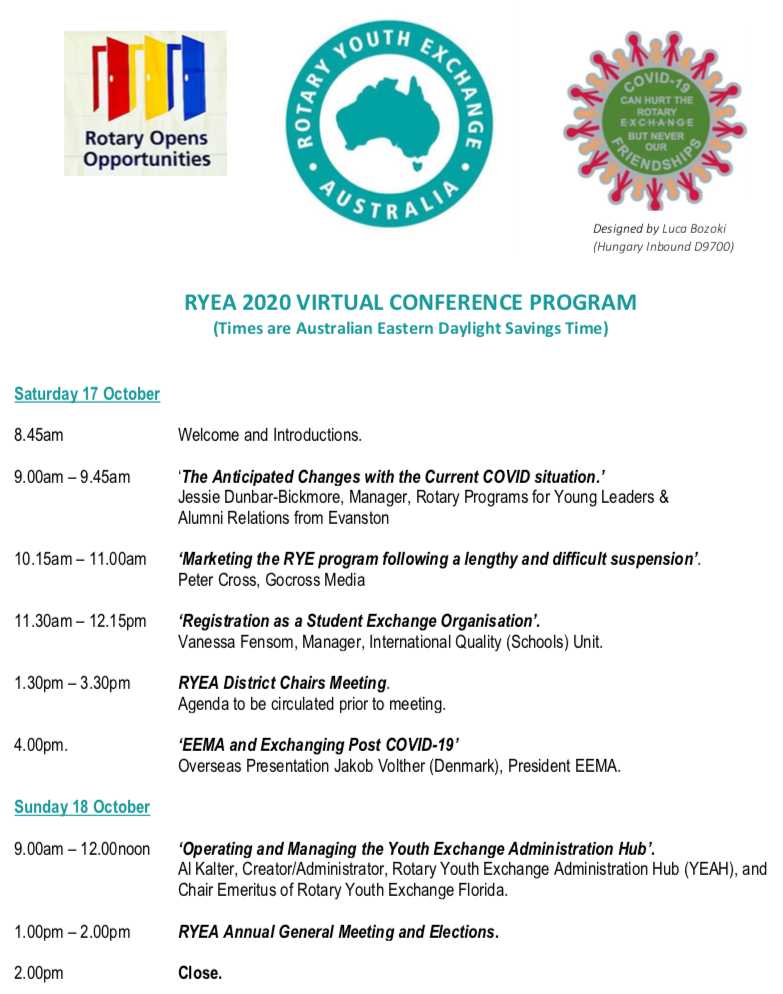 My youth exchange year was one of incredible change and growth for me. In addition to seeing so much of the rest of the world, and making such wonderful friends, I changed in ways I never knew were possible. Thank you Rotary for the best year of my life!